Bandai Namco Hack Reveals Cyber Sleuth 2
Look, I'm not necessarily saying it's on brand, but how perfect does it seem that we might have learned about a new Digimon Story Cyber Sleuth sequel as the results of an online attack at Bandai Namco…
Here's what we know:
FACT – Bandai Namco has been hacked by the ransomware group known as ALPHV. They are behind many large scale attacks online, and are stating that data from this hack will be released soon pending a ransom at Bandai Namco. The company has publicly acknowledged this, and said that they will release further details soon, including if any personal data was leaked.
RUMOR – Along with this leak, part of a marketing slide has been shown that reveals a number of titles planned for 2023. Among many titles listed here, the one we care about is the mention of Digimon Story Cyber Sleuth 2.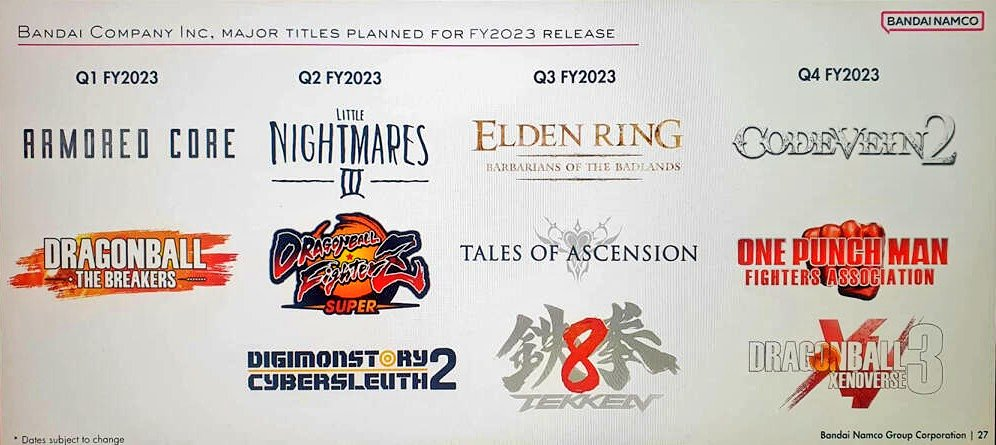 Is it true? Bandai Namco has specifically stated when they acknowledged the hack that the rumored release schedule shown above is FAKE. But then again, you didn't expect them to actually confirm it, did you? Usually a company would opt to ignore this all together, but Bandai Namco needed to address the ransomware hack due to the potential severity of the situation.
Users online are saying that Cyber Sleuth 2 is part of what makes this seem fake as it's been reported that the Digimon title after Digimon Survive would NOT be Story based. Even in light of this, after the issues Survive had in development and the sales milestones that Cyber Sleuth made for the franchise – why wouldn't Bandai Namco order another sequel for the title? Hacker's Memory originally seemed to come out of no where and delivered a fantastic game on top of a well made engine that continues to hold up to this day. While Hacker's Memory served as a side progressing story, this could serve as an actual sequel for the two titles, and give me a reason to keep my coding skills sharp for this site!